---
---
---
---
Venice, Italy — 5-8 April, 2016
Welcome to WICSA and CompArch 2016!
The 13th Working IEEE/IFIP Conference on Software Architecture (WICSA) is the premier venue for practitioners and researchers interested in Software Architecture. Since its inception, WICSA has functioned as a working conference, where researchers meet practitioners and where software architects can explain the problems they face in their day-to-day work and try to influence the future of the field. In addition to traditional conference keynotes and paper sessions WICSA includes interactive working sessions where practitioners and researchers discuss their experiences to understand the current state of the field and identify opportunities to impact the future. The theme for 2016 is Architecting in time.
CompArch is a federated conference series bringing together researchers and practitioners from Component-Based Software Engineering and Software Architecture. The federated events are the 19h International ACM SIGSOFT Symposium on Component-Based Software Engineering (CBSE) and the 12th International ACM SIGSOFT Conference on the Quality of Software Architectures (QoSA). CBSE continues to evolve as a discipline for the rapid assembly of flexible software systems, and the CBSE symposium has an established track record of promoting a better understanding of CBSE from diverse perspectives. The goal of QoSA is to address the quality aspects of software and how these relate to the design of software architectures.
WICSA and Comparch will be co-located in 2016 for the third time (after 2011 and 2015), and for the first time they will be run by the same Program Committee.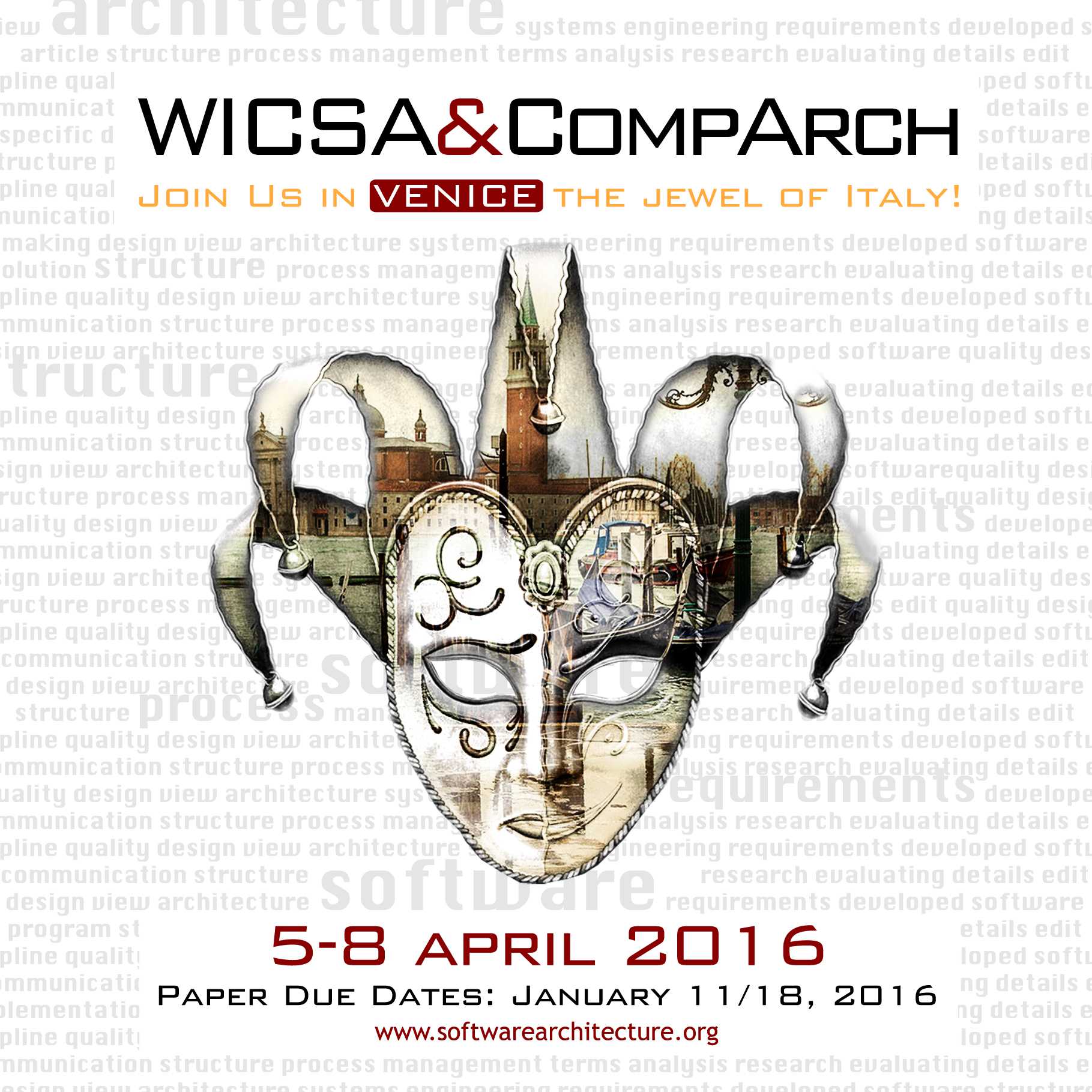 ---