Software Engineering at Google Scale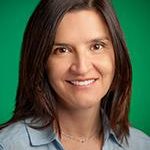 Speaker: Marija Mikic
Abstract: Developing software systems at Google scale requires simultaneously balancing many properties, both functional and non-functional. This talk will discuss a range of challenges commonly faced by software engineers at Google.  The talk will present some of Google's infrastructure and services aimed at addressing those challenges, the tradeoffs these services make, and the manner in which they enable architecture, design, implementation, testing, deployment and monitoring of Google's systems.
Bio: Marija Mikic is a Software Engineering Director at Google Los Angeles,  where she has been employed since 2004. Her teams work on search, display, video/YouTube, and shopping ads quality.  She received her Ph.D. in 2004 in Software Engineering from the Department of Computer Science at the University of Southern California.  Her research interests are in the area of software architectures for large-scale distributed systems. Marija has been serving on the USC School of Engineering Industrial Advisory Board since 2012. She is on the organizing committees of ICSE 2015 and 2016. She was the program co-chair of the first International Conference on Software Architecture (ICSA 2017).
---
Q# and the Microsoft Quantum Development Kit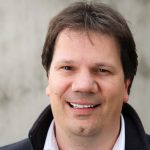 Speaker: Martin Roetteler
Website: http://research.microsoft.com/en-us/people/martinro/
Abstract: Quantum computing promises to utterly transform our ability to solve today's most challenging problems. We give a gentle introduction to quantum computing and explain why a framework such as the Microsoft Quantum Development Kit (QDK) is essential for harnessing the power of scalable quantum computers. The QDK features Q# as a high-level domain-specific language for programming quantum algorithms. We demonstrate how Q# enables easy programming, compilation, and simulation of quantum algorithms, and highlight the existing rich set of libraries and samples. The QDK is available at https://www.microsoft.com/en-us/quantum/development-kit.
Bio: Martin Roetteler is a Principal Researcher at Microsoft Research Redmond and member of Microsoft Quantum – Redmond (QuArC). Prior to joining MSR, he was a Senior Research Staff Member at NEC Labs America (2005-2013) and a post-doctoral fellow at the Institute for Quantum Computing, Waterloo, Canada (2003-2004). Martin received his Ph.D. degree from the University of Karlsruhe, Germany (2001). In the past, he worked on projects funded by ARO, NSA, the European Union, and the German DFG. From 2011-2013, he was the main PI of the IARPA QCS project TORQUE, a joint effort between Raytheon/BBN Technologies, NEC Labs America, U Waterloo, and U Melbourne. Martin's current research focuses on quantum algorithms, quantum programming languages, and quantum circuit libraries in Q#.